A Rich Heritage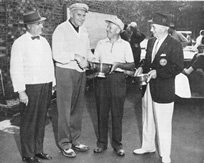 (L to R) Chester Williams, Secretary, Jack Harkins,
Q. G. McCombs 1959 Champion,
H. G. Phillips, President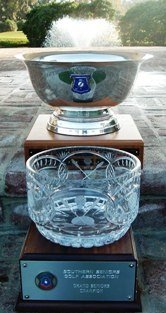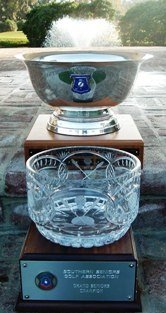 Perpetual Trophies
Welcome to
The Southern Seniors Golf Association!
Southern Seniors are amateur golfers from throughout the U.S. who share an 90-year tradition of friendly competition and fellowship. Tournaments are played at top resorts and clubs, including several "bucket list" golf courses. Players experience "Moments of Greatness" and "Not so Greatness" - all with words of praise and encouragement. Members may also share reciprocal privileges at their home clubs. On the golf course and at social gatherings, there is a true sense of friendship, fun and belonging. Come join us to enjoy the game of golf and the game of life!
2019 SSGA Champions (left to right)
Steve MacIsaac
-
Senior Champion
Karen Stewart
-
Womens Champion
Dick Horton
-
Grand Senior Champion
*******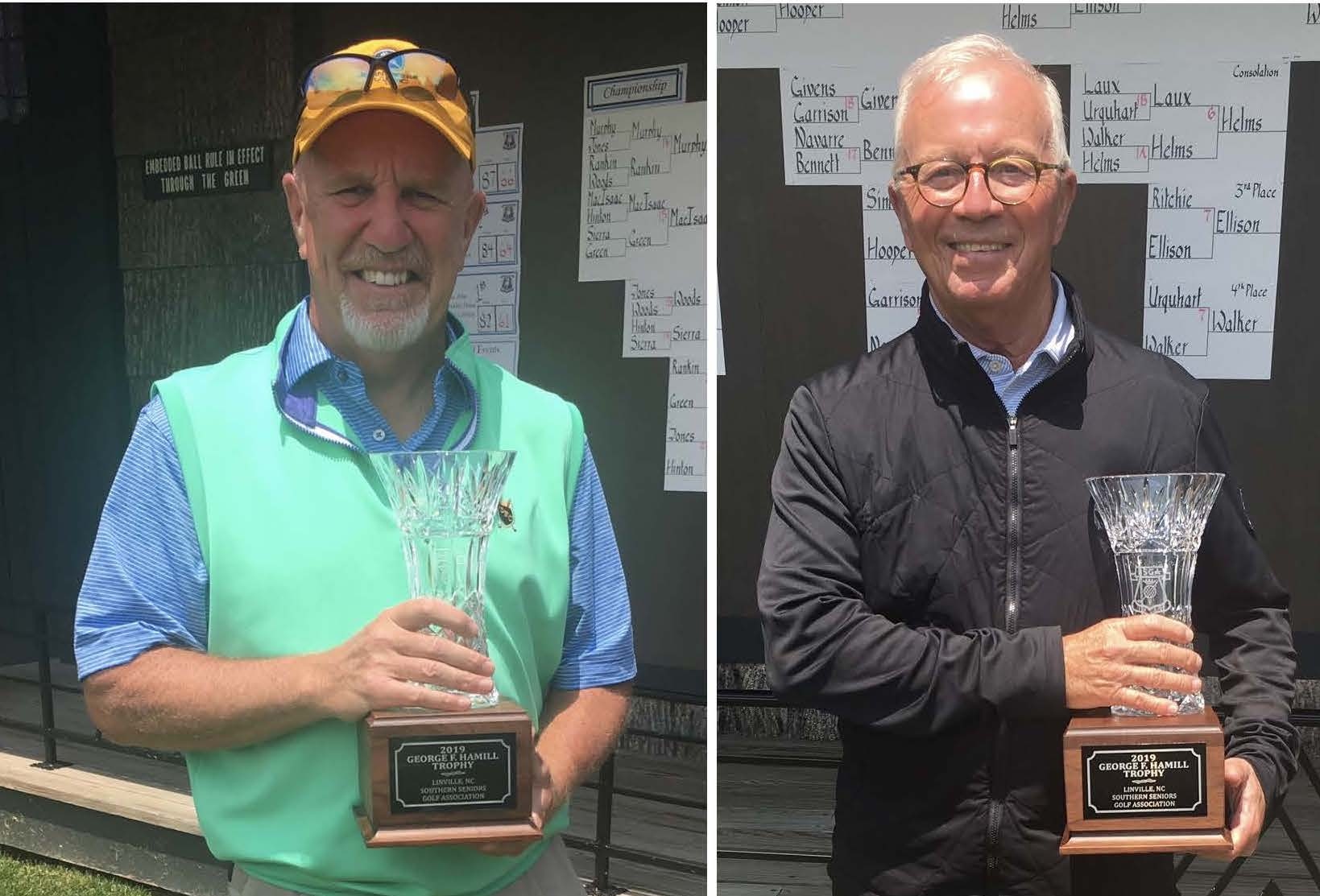 The 2019 "Hamill Trophy" Champions
@ Linville Golf Club, NC
Tim Murphy -
Senior
... Rick Yeary -
Grand Senior
"Our senior golf association stimulates our emotional and physical being. After the round we reminisce and there are always treasured memories of what we did, or almost did."
- Roy W. Godley, Hilton Head Island, SC
Our Next Event
First, "The Chairman's Cup" at the incredible French Lick Resort in French Lick, IN. More bucket list golf on the Pete Dye & Donald Ross courses. Did we mention the casino? September is the perfect golf month in Indiana!

Next, "The Annual Championships" at The Ponte Vedra Inn & Resort in Ponte Vedra, FL. Come celebrate the culmination of our 2020 season and crown our 2020 SSGA Champions. Attend the annual meeting and enjoy our "Black Tie Awards Banquet". We will be among the first to challenge the newly re-designed "Ocean Course"!
"Wow, what a golf tour... Come join us!"
Introducing New Members and Sponsors
Peter Savitz & Margo
Atlanta, GA
Bill & Linda Schaefer
Neil Negrin & Bonnie
Marietta, GA
Barry & Leslie Teague
Rick Burch & Vicky
Tuscaloosa, AL
Bill & Carla Ventress
Marc Kanne & Brenda
Naples, FL
John & Jinny Johnson
Scott Biedrycki & Laura
Charlotte, NC
Stokes & Linda Richie
Keith Burch & Kitty
Houghton Lakes, MI
Donn & Janet Dickerson
Russell Fenton & Ellen
New London, NC
Charlie & Joanne Federico
Bill Pitts & Jackie
Fripp Island, SC
John & Leigh Green