A Rich Heritage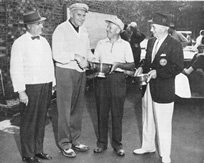 (L to R) Chester Williams, Secretary, Jack Harkins,
Q. G. McCombs 1959 Champion,
H. G. Phillips, President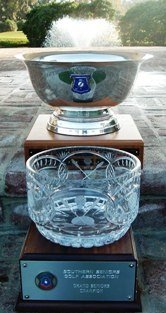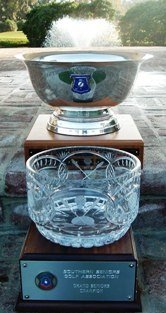 Perpetual Trophies
Welcome to
The Southern Seniors Golf Association!
Southern Seniors are amateur golfers from throughout the U.S. who share an 88-year tradition of friendly competition and fellowship. Tournaments are played at top resorts and clubs, including several "bucket list" golf courses. Players experience "Moments of Greatness" and "Not so Greatness" - all with words of praise and encouragement. Members may also share reciprocal privileges at their home clubs. On the golf course and at social gatherings, there is a true sense of friendship, fun and belonging. Come join us to enjoy the game of golf and the game of life!
2019 SSGA Champions (left to right)
Steve MacIsaac
-
Senior Champion
Karen Stewart
-
Womens Champion
Dick Horton
-
Grand Senior Champion
*******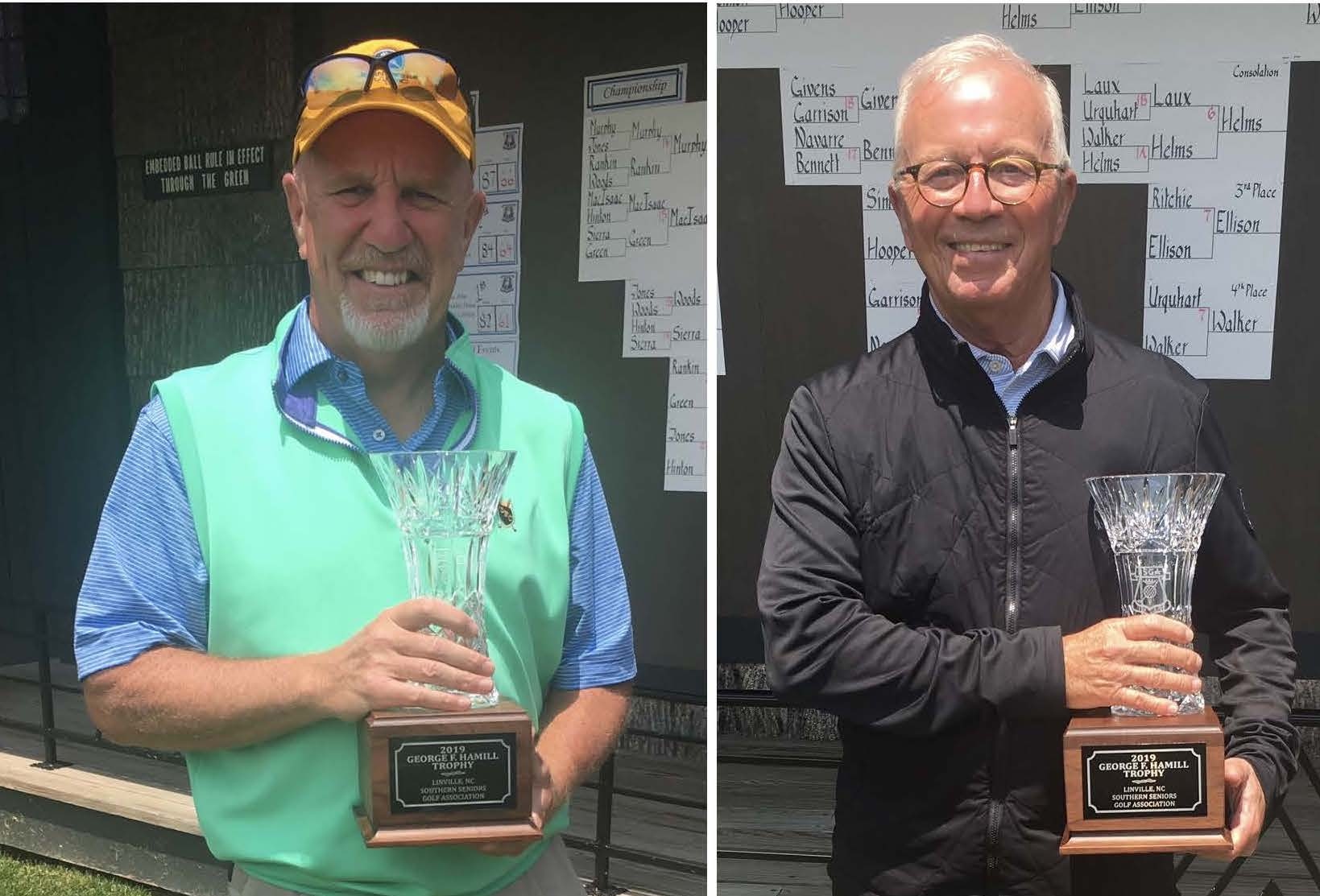 The 2019 "Hamill Trophy" Champions
@ Linville Golf Club, NC
Tim Murphy -
Senior
... Rick Yeary -
Grand Senior
"Our senior golf association stimulates our emotional and physical being. After the round we reminisce and there are always treasured memories of what we did, or almost did."
- Roy W. Godley, Hilton Head Island, SC
Our Next Event
First, The President's Trophy at the Trump National Doral Resort in Miami, FL. Our 2020 Season begins with a January "Retreat from Winter" at a Gold Medal Golf Resort. Play the famous "Blue Monster" with us!

Next, The Copperhead Classic at the Innisbrook Resort in Palm Harbor, FL. This March event gives our northern members another chance to escape winter and our southern members a celebrated "local" site. We will challenge the famous Innisbrook courses... including "Copperhead", the PGA Tour course! "Wow, what a golf tour... Come join us!"
Introducing New Members and Sponsors
Glen Rapoport
Beaufort, SC
Ray & Coco Killian
Shamus Kane & Jody
Lakeland, FL
Bill & Cheryl Chase
Ed Crenshaw & Denise
Lakeland, FL
Bill & Cheryl Chase
Bruce Hockman
Pinehurst, NC
Jeff & Vicki Binney
Sam Shelby & Jane
Miramar Beach, FL
Charles & Betty White
Dan DeMuth & Rhonda
Bluffton, SC
Lynn McPheeters
Joseph Spidaletto & Doreen
Naples, FL
Ed & Cathy Owen
Paul Shea & Kate
Hilton Head Island, SC
Lynn McPheeters
Kevin Myers & Donna
Daniel Island, SC
Bob & Noel Kunes
James Cooper & Sydney
Kingsport, TN
Jay & Betty Fischer
Nicolas Weider & Mary
Charlotte, NC
Doug & Joy Ross
Joe Crawford & Kristi
Roanoke, VA
Jack & Mary Helms