Golf Membership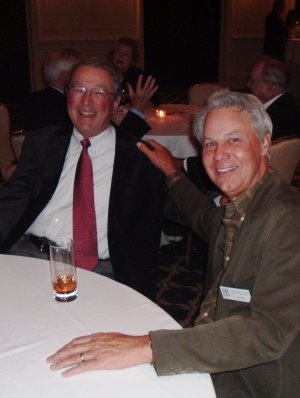 New members soon become friends
Any male golfer 55 years or older who is an amateur in good standing of a recognized golf or country club is eligible for membership. Our events are "played with friends" but are played as competitive tournaments. Our members have an established skill level and respect the game of golf by knowing and playing by the rules of the game. We are very conscious of proper pace of play. Maximum handicap index allowed for New Members is 25.0. Candidates for membership are sponsored by two current members.
Download this Membership Application and submit it to the Southern Seniors office.
Dues are $225 a year. Additionally, there is a one-time initiation fee of $225.
The mission of the Southern Seniors Golf Association is to foster a community of gentlemen golfers who share a love and appreciation for the sport, while cultivating lasting friendships and enjoying some of the finest golf courses. We are dedicated to providing exceptional golfing and social experiences for members, spouses and guests in a congenial environment and promoting the values of integrity, respect, and sportsmanship both on and off the course.

Golf Membership benefits:
Enjoy great people - New members are welcomed at a special Newcomers Reception in their honor at the first tournament attended. There are no strangers in Southern Seniors, just friends you haven't met yet.

First-class hospitality and golf - Six events each year at a variety of locations and costs. Fields are limited to assure all members get to meet each other.
Exceptional value - Special rates at top quality clubs and resorts. All you need to do is show up and participate!
Golf Tournaments - Attend the events you want with no participation minimum. Formats include match and stroke play, team and individual. Divisions for Seniors and Grand Seniors age 70 and better. Members may invite guests when space is available. Each event offers competitions for ladies.
Social Activities - Morning get-togethers and group outings such as tours, shopping, luncheons, and other programs for non-golfers. Cocktail parties most evenings and at least one group dinner.
Prizes & Trophies - In addition to trophies, gift certificates or gift cards are awarded.
Member Reciprocal - Members may elect to facilitate access to golf at their club with reciprocal privileges at other participants' clubs.
All members gratefully acknowledge the contributions of the Eagle Society to the life and prosperity of our association.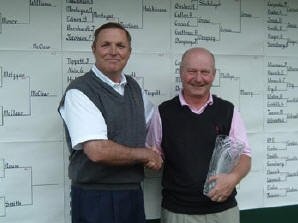 Tournament Committee will pair partners for team events