Golf Tournaments

From The Golf Tournament Committee Chairman
We have an exciting schedule of six senior golf tournaments in 2020! Beginning at The Trump National Doral in January and finishing in November at Ponte Vedra, the year is full of Southern Seniors favorites. We are also privileged to play several "Bucket List" courses in 2020.

Formats of competition include four two-man team events and two individual tournaments. Except for the Annual Championship, every event will be open to guests on a space available basis after the entry window. As always, if you don't have a team partner in mind, the Tournament Committee will gladly pair you. Individual competitions are both match play.

Click here for the complete tournament schedule.

Again in 2020 ladies will play a variety of two-lady team and foursome tournament formats. We will also have the opportunity to play an 18-hole Mixed Event competition at Linville.

For social attendees, non-competitive social golf is always available as well as other planned group activities at every event.

Your senior golf tournament committee welcomes your input on all aspects of our events, so please let us hear from you. Mary and I look forward to seeing you often this year!

Sincerely,

Jack Helms
President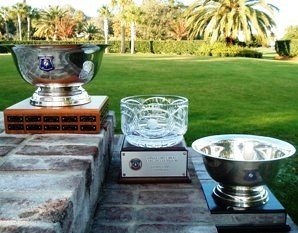 Southern Seniors Golf Association tournaments are conducted at locations that host the highest level amateur and professional championships.
The 2020 schedule includes several courses that have host Professional and National Amateur Championships: The Blue Monster, The Copperhead, The Cascades and The Pete Dye Course. Private clubs SSGA members will play in 2020 include Linville GC and Grandfather G&CC.
Resorts on the 2020 schedule offer a variety of accommodations including the option for Five Star lodging at The Trump National Doral, The Homestead and The Ponte Vedra Inn.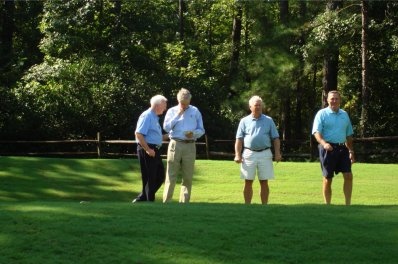 Senior Golfers Tournament Committee surveying course set up
Southern Seniors Golf Association
Future Tournament Locations